Full Time
Temporary-to-Hire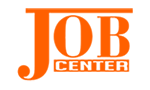 Website JobCenterMI Job Center
We have immediate openings out in Whitmore Lake, MI.
The position is Monday through Friday, the shift starts at 6:00am and is an 8-10+ hour shift depending on the route you're assigned, pay starts at $14/hour.
Duties include working as a drivers helper/loader for a local trash company.
Please visit our office in Redford Monday-Friday between 9:00am and 3:00pm to apply and get further information about this position.