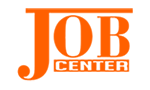 Website JobCenterMI Job Center
This position is at a local scrap metal recycling yard.
Day shift 8:00 am – 4:30 pm, Monday through Friday.
You will be responsible for helping out around the yard with various general labor tasks.
Pay depends upon experience and may start at around $9.45-$10.00/hr until you have proven yourself, raises very likely for hard-working individuals.
Must have steel toe boots and provide a resume when applying.
Applicants will be submitted to the company and those selected to proceed will be called back for an in-person interview.
To apply please visit our Redford office between 9:00 am and 3:00 pm Monday through Friday, be sure to bring your valid ID, Social Security card, and a copy of your resume.