Full Time
Temporary-to-Hire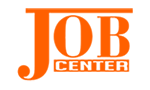 Job Center
Looking for a few hardworking individuals to attend to a local Waste Management landfill.
Duties mainly include working outside collecting stray trash that has blown away from the main pile.
If interested in applying please visit the job site Monday-Friday between 8am-9am and let them know Job Center sent you. They will have you fill out an application and give you more information about the position.
Valid Michigan ID and Social Security Card are a requirement to apply.