Full Time
Temporary-to-Hire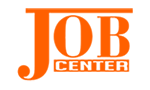 Website JobCenterMI Job Center
We are now hiring for multiple general labor positions for our client in Mt. Clemens. Near Groesbeck & Cass.
They also offer a free shuttle service which picks up on the NE corner of 8 Mile and Gratiot at the BP Gas Station
Pick up for day shift is at 5:00AM sharp.
Pick up for afternoon shift is at 2:30PM sharp.
Duties include parts hanging and packing for a coating company.
Shift
5:45AM- 3:15PM day shift $12.50/Hr
3:30PM- 2:00AM aft shift $13.50/Hr
Mon-Fri with occasional Saturdays.
APPLY TODAY AND START TOMORROW.
After 90 days the company has the option to hire you in permanently.
Come in and apply at our Warren office on the SW corner of 11 Mile and Schoenherr, between the hours of 9:00 am and 3:00 pm Mon-Fri.
Bring your valid state ID or drivers license, AND your social security card.