Full Time
Temporary-to-Hire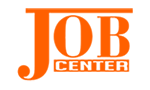 Website JobCenterMI Job Center
Looking for a few guys to work for a construction company.
The current job for this week requires 4 guys starting Tuesday 18th May at 6:00 AM.
Pay starts at $16/hr.
Future work with this company for hard workers is a good possibility.
Apply in person today at our Redford, Warren or Troy offices, which ever is closest to you.
9:00 am to 3:00 PM Mon-Fri, please bring Valid Michigan ID/License and Social Security Card to apply.
Wear a mask!