Full Time
Temporary-to-Hire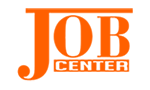 Website JobCenterMI Job Center
Pay starts at $13+/Hr Depending on experience.
Must be a reliable hard worker who can show up on time.
Mon-Fri 8:00 am to 5:00 pm
To apply please visit the Redford office between 9:00am and 3:00pm Mon-Fri or call for more info.
Valid Michigan ID/License and Social Security Card Required to Apply.