Full Time
Temporary-to-Hire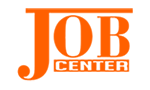 Website JobCenterMI Job Center
We have a position open for immediate start.
Working in a factory helping to build industrial truck tarps.
Steel toed boots required.
Day shift Mon-Fri. 7:00a, to 3:30pm.
Pay starts at $14 / hr.
Located in the Dearborn area
To apply please contact the Redford Job Center or visit our office between 9:00 am and 3:00 pm Mon-Fri.
Valid MI ID/License AND Social Security Card Required to apply.